The Kids had a great start to the new year. The first week is now behind us and all three are excited to go back on Monday. They are raving about their teachers and the things they get to do this year. I'm praying this mindset and attitude will stay with them for the entire school year. LoL
All three munchkins are playing soccer again this fall season. I even stepped up to volunteer and coach Zizi's team. (Craig helps me out whenever he can.) We are having a blast so far. As you can imagine, with 3 kids in soccer our weeks are full and busy. 5 practice sessions for 3 kids ever week plus 3 games almost ever weekend between now and the end of October. It's going to be tons of fun! To kick off the new school year I snapped a few images of the kids.
We miss our family and friends lots and were so greatful and happy to have had the chance to visit BOTH SIDES of the family spectrum on the west coast and in Germany this summer break. (Gotta love flying Space-A!)



Die Kinder hatten einen super Schulstart! Die erste volle Woche ist nun vorbei und alle drei Kids sind begeistert von ihren Lehrer/Lehrerinnen und Stundenplan. Ich hoffe sie werden diesen Elan und Spaß für den Rest des Schuljahres beibehalten. LoL
Alle drei Spielen diesen Herbst wieder Fußball. Ich hab mich sogar als Trainer für Zizi's Team bereitgestellt da sich sonst keiner freiwillig gemeldet hatte. (Craig hilft aus wenn er Zeitlich kann was super ist!) Soweit ist es super und alle haben großen Spaß. 5 Trainings unter der Woche für 3 Kids und 3 Spiele fast jedes Wochenende zwischen jetzt und Ende Oktober. Haha Ich freue mich auf den Spaß und es graust mir jetzt schon. Ich hab zum Anlass des Schulstarts ein paar Fotos von den Kids gemacht.
Wir vermissen unsere Liebsten, Familie und Freunde jetzt schon. Es war so toll die Möglichkeit gehabt zu haben gleich BEIDE SEITEN unserer Sippschaft über die Sommerferien besuchen zu können. Erst Craig's Seite an der Küste von Oregon und dann über den großen Atlantik zu meiner Familie in Deutschland. Wir haben jeweils unsere Zeit genossen und hoffen euch alle schon sehr bald wieder zu sehen.
Enjoy the new school year everyone!
xox
Benita
Zaynah: 6th grade | Mikalah & Caleb: 4th grade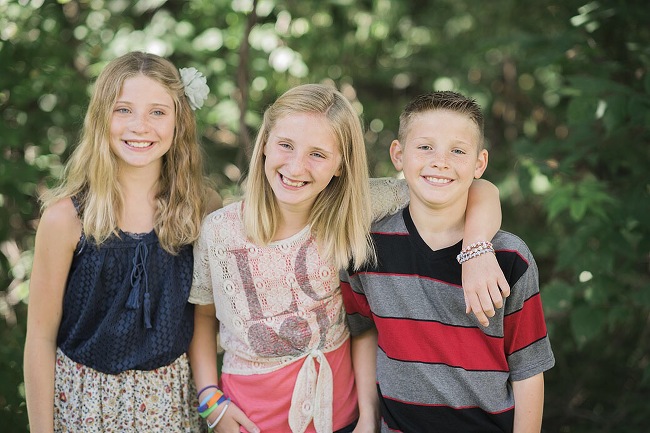 P.S.: we also got a new addition to the Cloward Clan over the summer. Meet Kora. Our thoroughbred German Shepherd baby: