I'm excited to show you pictures from Leigh & Nic's backyard wedding. 😀 We had a lot of fun during our engagement session. That was also the day they told me that they are expecting their first child together. Such happy and exciting news!!! They are having a little girl and she is due right around my birthday, November 19th. (Leigh – you better keep her in there until I return from my Wedding trip to Canada, you hear me?!?! lol)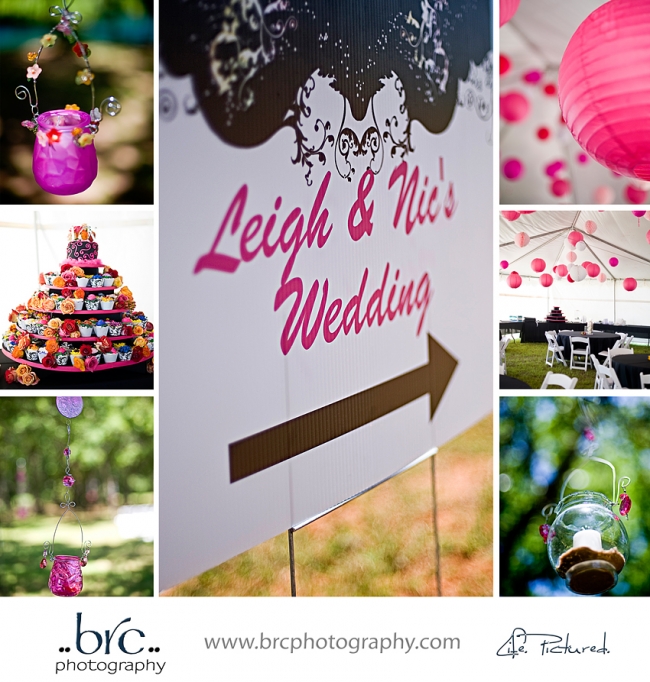 I adore Leigh's ring!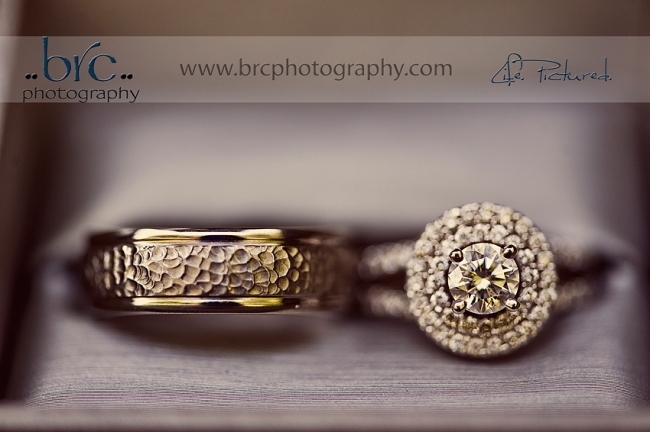 Leigh – you are so beautiful!



Anyways…. back to their wedding day. It was a super HOT day. And I was VERY tempted to jump in the pool that kept calling my name all day long. lol But heat and humidity couldn't disturb the love and joy everyone felt during this day. It was fantastic! And Leigh was such a radiant and beautiful bride in her Maggie Sottero gown. To be a part of Leigh & Nic's special day was a huge blessing to me. And to call them my friends – makes it all perfect.
I love you guys and I really couldn't be more thrilled for you than I already am. 😀 I know you will make wonderful parents and I wish that your life will be filled with love, joy and good health.
Don't forget to also check out their Slideshow.
Vendor Spotlight:
Dress: Maggie Sottero; The bridal Boutique, Norman
Suit: Al's Formal Wear
Cake: How sweet it is; Pauls Valley
Rings: Leigh's Lewis Jeweler, Nic's Zales
Live Band: Brandon Pruitt Band
Life. Pictured. xox
Ich freue mich total euch einen Einblick in den Hochzeitstag von Leigh & Nic geben zu können. Sie haben im Garten hinter'm Haus von Nic's Bruder geheiratet und es war einfach toll. 😀 Ich hatte schon eine super Zeit mit den beiden an unserem Verlobungsshooting, bei dem die 2 mich eingeweiht hatten, dass sie ihr 1. Kind erwarten. Leigh hat im November, nur ein paar Tage vor meinem Geburtstag am 19., ihren Geburtstermin und es wird ein Mädchen. (Ich bin bis zum 14. November für eine Hochzeit in Kanada, und Leigh, du sorgst bitte dafür, dass die Kleine min. so lange im Bauch bleibt, ne?!?! lol)













Oh, hier sieht man so richtig ihre tollen Babybauch. 😀



Nu aber zurück zu ihrem Hochzeitstag. Es war so dermaßen heiß an dem Tag. Heiß und schwül und ich wäre am liebsten in voller Montur in den Pool gesprungen, der mich den ganzen langen Tag versucht hat zu sich zu locken. lol Doch keine Hitze und Schwüle hätte den Tag von Leigh & Nic verderben können, denn es war wirklich ein Traum. So viel Liebe und Freude die dort waren…. einfach toll! Und Leigh war so atemberaubend in ihrem Maggie Sottero Kleid. Ich freue mich wirklich total, dass ich an ihrem Tag dran teilhaben durfte, und dass ich diese 2 besonderen Menschen auch noch zu meinen Freunden zählen darf ist das i-Tüpfelchen.













Hach, die 2 sind so richtig tolle Spaßvögel. Ganz nach meinem Geschmack!! LOL





Ich hab euch 2 sehr lieb und freue mich riesig für euch. 😀 Ich weiß, dass ihr wunderbare Eltern sein werdet und wünsche euch eine gemeinsame Zukunft die voller Liebe, Freude und Gesundheit ist.
Schaut euch auch unbedingt ihre Slideshow an.
Vendor Spotlight:
Kleid: Maggie Sottero; The bridal Boutique, Norman
Anzug: Al's Formal Wear
Torte: How sweet it is; Pauls Valley
Ringe: Leigh's Lewis Jeweler, Nic's Zales
Live Band: Brandon Pruitt Band
Life. Pictured. xox