So the weekend is already over and we're as busy as can be again here in the Cloward household. Craig will be leaving for yet another TDY tomorrow and I am booked with shoots for the rest of the week. But we are totally enjoying every second of this beautiful fall weather. 😀
Just a little over a week ago I met up with Annalisa & Sean for a Just because session in the city. Now — it's always such an honor when fellow photographers ask me to shoot their pictures. And Annalisa is just that. She's a Portrait & Wedding Photographer up from Edmond and you can check out her work here.
We first went to this cool old record store.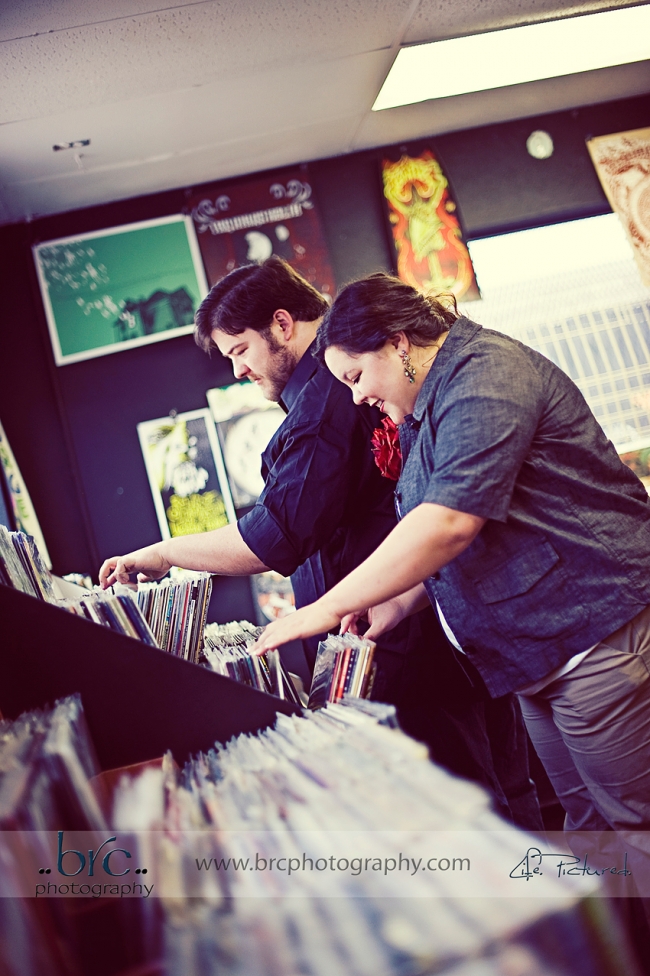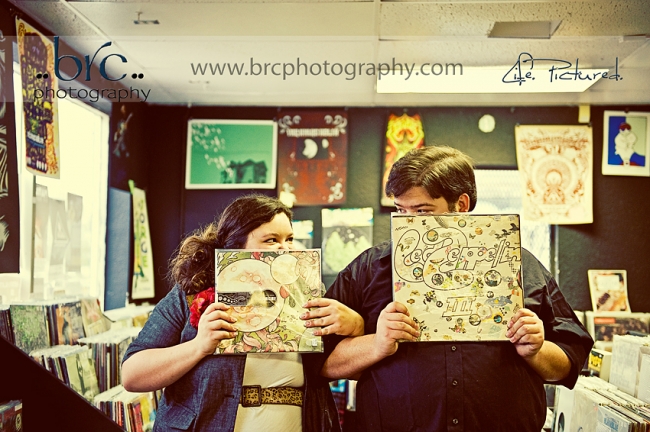 Uhm – can you say awesome orange wall?????!!!!!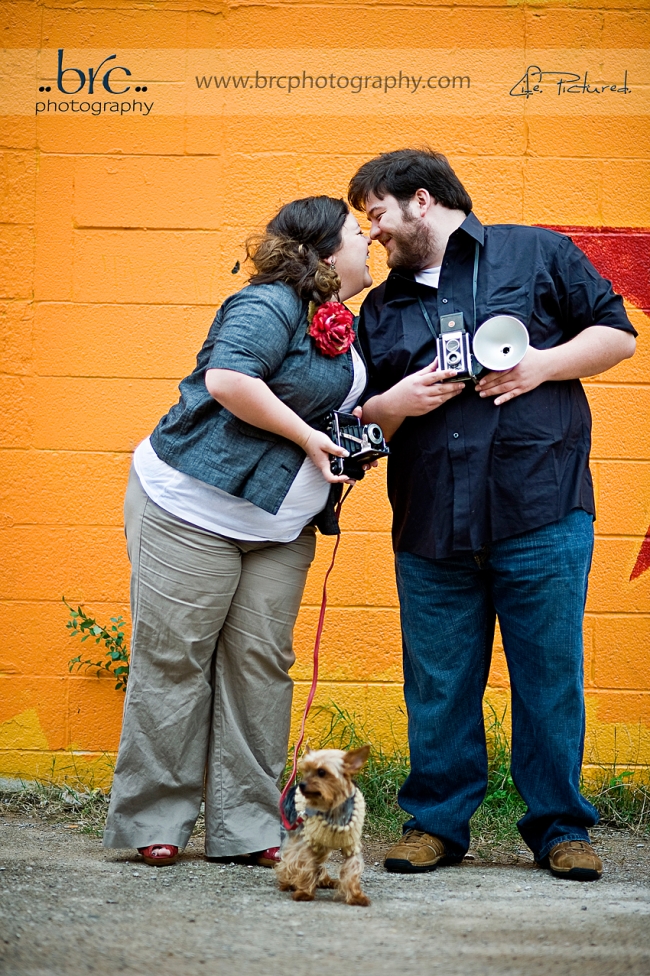 I was so excited when Annalisa told me she brought her old cameras along to use for props since part of the reason for this shoot was also for some updated portraits for her website.







It was a rather chilly and even rainy day when we met but we still had tons of fun! And really with 2 such lovebirds, a super cute dog and some awesome locations…. how could we not have fun?!?! 😀
They are so cute! And Sean totally knows what exactly to say or do to make her happy! 😀









Annalisa & Sean – thank you so much for choosing me to photograph the 2 of you. (And yes – I would LOVE to photograph your wedding….whenever that day may come….lol) I hope you'll like your sneak peek.
… until next time; and don't forget to leave me some comment love …
Ich kann nicht glauben, dass das WE schon wieder um ist. Die Woche hat gerade mal begonnen und wir sind schon wieder super beschäftigt hier beim Cloward Clan. Craig fährt morgen schon wieder für den Rest der Woche weg und ich bin komplett mit Shootings ausgebucht. Aber wir genießen das tolle herbstliche Wetter in vollen Zügen. 😀
Vor etwas über einer Woche habe ich mich in der Innenstadt von Oklahoma City mit Annalisa & ihrem Freund Sean getroffen für eine Einfach So Session. Es ist jedes Mal eine große Ehre für mich, wenn ich von anderen Fotografen gefragt werde sie zu fotografieren. Das hab ich ja seid meinem Umzug nach Oklahoma jetzt schon öfters gemacht. Und auch Annalisa ist eine Portrait & Hochzeitsfotografin hier aus der Gegend. Ihr könnt euch gerne mal ihre Arbeiten auf ihrer Homepage hier anschaun.
Der Tag unseres shootings war eher kalt und vernieselt aber wir hatten dennoch sehr viel Spaß zusammen. Aber wir könnte das auch nicht sein wenn man mit 2 Turteltäubchen, einem süßen Hund und mit solch coolen Kulissen arbeiten darf?!?! 😀
Wie ich ihren roten Käfer liebe!!!





Und wer so süß ist kriegt auch sein eigenes Foto! hihi



Annalisa & Sean – vielen lieben Dank nochmals, dass ihr mich als Fotografin ausgesucht habt. (Und ja – ich würde gerne eure Hochzeit fotografieren, wenn es denn irgendwann mal dazu kommen wird…..lol) Ich hoffe euch gefällt eure Vorschau.
… bis zum nächsten Mal; und vergesst nicht mir etwas Kommentarliebe zu hinterlassen …