I'm getting ready for my 5-day trip to Connecticut. I'm so excited about this trip. Not only do I get to hang out with some awesome friends of mine I also get to teach my 1.0.1. Workshop! Woohoo! It's so much fun. Being able to teach and share so many things of photography I've learned and taught myself over the years. We have a fabulous model lined up and Romi — you're gonna have one heck of a day with me.
I love this next one…. what a cute and shy boy!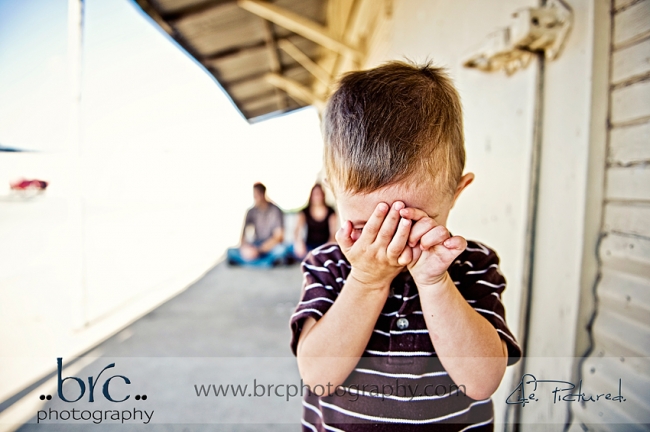 So…. but before I go and finish packing my bags I wanted to share with you a session I had earlier this week with the Garrett Clan. Little Jack is so cute! He's a total boy. Rambunctious, full of energy, independent…. (pretty much sounds like I'm talking about my CJ! haha) and about to turn 2! Mommy is also expecting baby #2 and isn't she a gorgeous pregnant mommy?!
The light was fabulous that day an I was able to catch some wonderful lens flare. I love lens flare!





K, C & J – I had such a fun time with you guys! Thanks for choosing me to take your family pictures. You are awsome and I think even a blind person could see the love you have for each other! 😀 I hope you like your sneak peek!
….CT….here I come!
… until next time; and don't forget to leave me some comment love …
Ich werde morgen für 5 Tage nach Connecticut fliegen. Ich freu mich schon tierisch auf diesen Trip. Nicht nur weil ich gute Freunde wiedersehen werde, sondern auch weil ich meinen 1.0.1. Workshop unterrichten werde. Hurra! Mein Worshop macht so viel Spaß! Ich liebe es, dass ich mein Wissen und das was ich mir selbst über die Jahre beigebracht habe mit anderen teilen kann. Wir haben für den Tag ein super Model engagiert und Romi — mach dich schon auf einen spaßigen und informativen Tag mit mir zusammen gefasst.
Und ein Knatschfoto muß auch sein! 😀



So…. bevor ich aber meine Koffer fertig packe muss ich doch noch schnell euch von der Familie Garrett berichten mit der ich Anfang dieser Woche ein Shooting hatte. Der kleine Jack war so ein süßer Kerl. Junge durch und durch. Ein kleiner Wirbelwind, voller Energie und Unabhängikeit …. (das hört sich ja fast so an als würde ich von meinem CJ erzählen… haha) und wird demnächst 2! Die Mami ist auch noch schwanger mit baby Nr. 2 und sieht sie nicht einfach klasse schwanger aus?!
Hach — wie ich Lensflare liebe! 😀



Und irgendwie kann ich Schatten und Pfützen nie widerstehen….



K, C & J – ich hatte so viel Spaß mit euch 3en! Danke, dass ihr mich ausgesucht habt um eure Familienfotos zu machen. Ihr seid einfach supi und ich glaube selbst ein Blinder könnte die Liebe, die ihr füreinander habt sehen! 😀 Ich hoffe ihr mögt eure Vorschau!
….CT….ich komme!
… bis zum nächsten Mal; und vergesst nicht mir etwas Kommentarliebe zu hinterlassen …